Community Events
Our Parks & Recreation Board work hard all year long to provide a variety of events for all Chippewa Residents (and Non-Residents).  From Mystery Dinners, to Community Day, Summer Camps to Summer Movie Nights, we have a lot of annual fun planned!  
Keep an eye on on the Community Calendar on our Website, and an eye on RecDesk for any event that requires registration.
Chippewa Area Retired Residents Monthly Meetings
We will meet the last Tuesday of the month at 10:30 am at Wright Fieldhouse in all of 2023! Each month we have a different speaker, do a different activity, all in the name of community. You don't have to be a Chippewa Township Resident to join us, just someone who loves our community.
JOIN US AS A RECREATION BOARD MEMBER OR VOLUNTEER!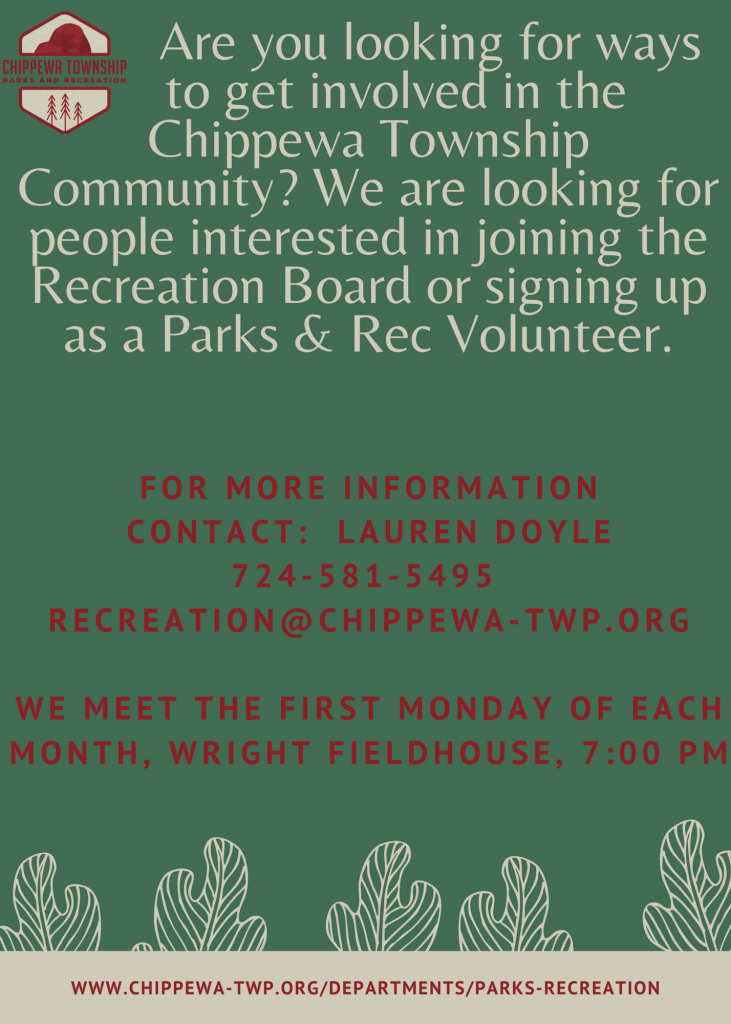 Questions or Comments? Contact Lauren: recreation@chippewa-twp.org or 724-581-5495